Most people are commonly bothered by headaches and migraines. According to the World Health Organization (WHO), globally, it has been estimated that the prevalence of headaches (at least once within a year) among adults is about 50%. The cause of headaches might be anything from disturbed sleep or a fight with someone to work pressure. The symptoms can vary from mild pain in the head to an extremely painful condition and fatigue. Migraine is also very common affecting at least 1 adult in every 7 in the world. Interestingly, Migraines are 3 times more common in women than men. Types major types of Headaches are —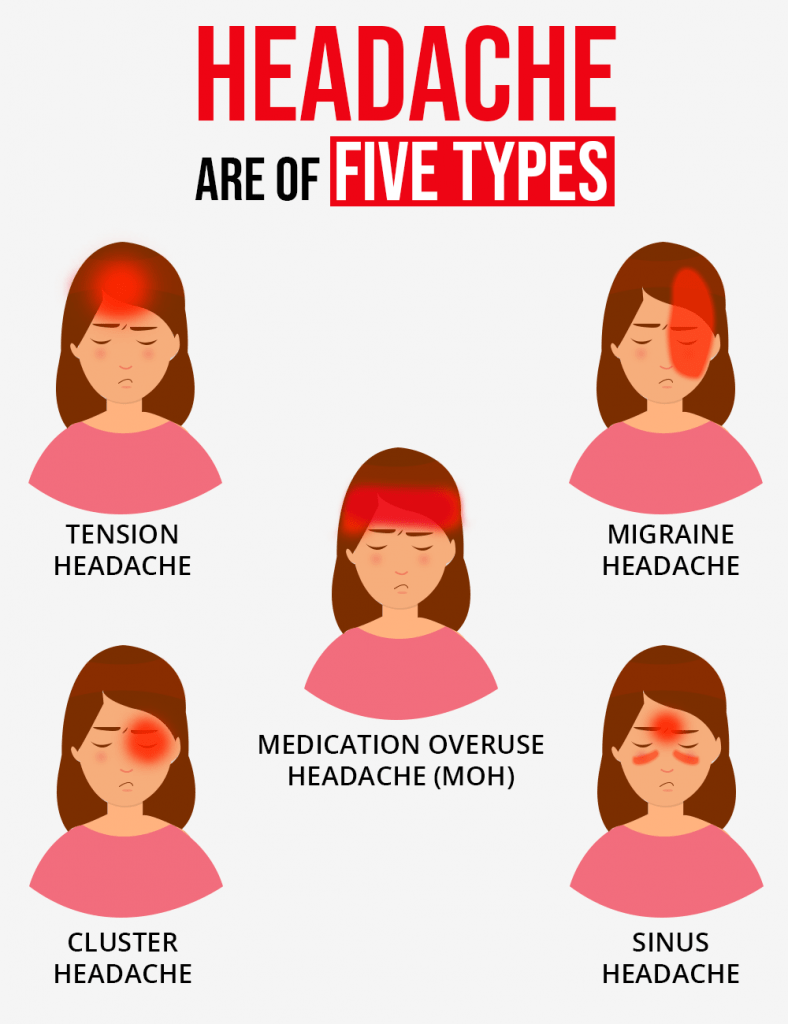 Headaches are of mainly five types:
Migraine Headache: Migraines are a primary headache disorder.
Symptoms typically include nausea and a headache, which is of moderate or severe intensity, pulsating in quality, one-sided, and aggravated by routine physical activity.
Tension Headache: Tension headache is the most common primary
headache disorder. Its mechanism is associated with stress.
Cluster Headache: It is characterized by frequently recurring (up to several times a day), brief but extremely severe headache, usually focused in or around one eye, with tearing and redness of the eye.
Sinus Headache: Sinus headache is characterized by a throbbing
pain in the forehead, facial swelling, fever, and a blocked or runny
nose.
Medication Overuse Headache: MOH is caused by excessive use of
medication to treat headaches for a long time. Women are more prone to this kind of headache than men.
Instead of depending upon the painkillers that can cause side-effects, try using natural remedies. These are highly effective to ease the pain without worrying about visiting your doctor. In this article, we are focusing on the 19 ultimate natural remedies for headaches and migraines. You can try them easily at home without any hassle and see the effects for yourself.
---
Natural Remedies for Headaches and Migraines —
---
1.

Go for a Massage
Massage has been recognized as a helpful home remedy for headaches. It reduces tension by promoting more robust circulation. For some migraine sufferers, the massaging of reflex points on the hands and feet can be especially useful. 
According to research, massage helps decrease stress, heart rate, and anxiety. Not only that, but it also reduces migraine frequency and improves sleep quality. So, if you have a headache, going for a massage is the best option. You can do it yourself as well. Lightly massaging your scalp and neck area can help you relieve the pain.
---
2.

Use Ginger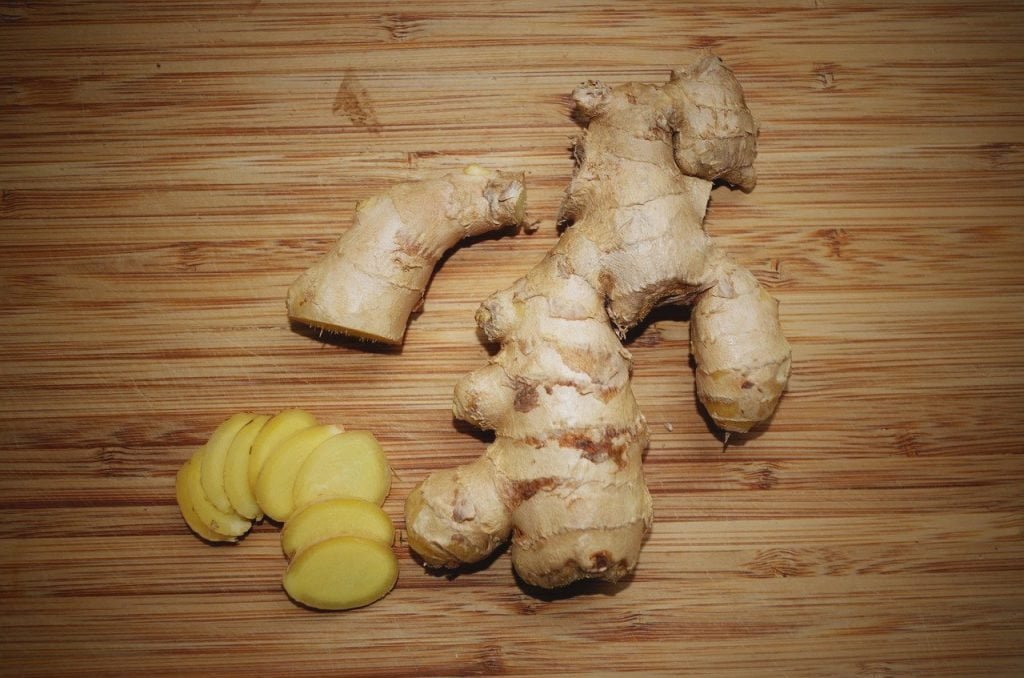 Ginger is known to ease nausea and migraine pain. You can brew some tea with ginger or maybe try brewing ginger in hot water and drinking it. 
Applying a paste of ginger on the forehead or inhaling the vapor of crushed ginger mixed in hot water also helps in many cases. You should go for whatever usage technique suits you.
---
3.

Cool Down
If you have a headache or migraine, you need to cool down. Take a cold shower. Lie down and place a cold pack on your forehead. Ice cubes wrapped in a towel or even a bag of frozen peas might work. Keep the pack on your head for about 20 minutes, then remove it. Your pain will be eased.
---
4.

Hot Compress
If you have a tension headache, place a heating pad on your neck or a warm cloth to the back of your head. A warm shower might also help. Always keep a check on the temperature of your hot compress. It shouldn't be too high.
---
5.

Take Proper Sleep
Getting inadequate sleep or not sleeping soundly often provokes a headache in people. Our body needs proper rest time to function properly. According to research, having a proper sleep schedule of about 6-8 hours leads to the physical and mental wellness of the person. Taking proper rest is a great natural remedy for headaches and migraines.
---
6.

Calm Yourself
Headaches and Migraines are often caused by hypertension and relaxing can help soothe it. Just calm your mind. Try doing some yoga, guided meditation or stretching, and just chill. Research has shown that practicing yoga eases headaches and migraines. It has been found to work great in relieving stress and anxiety and also helps you relax and energize.
---
---
7.

Change your Diet
Making a change to your diet is one of the most useful home remedies because some foods have been shown to trigger migraine pain. The food items given below must be avoided to avoid that pain –
Chocolates
Dairy products such as milk, butter, yogurt, cheese
Processed foods
Allergic foods
Fermented foods etc.
Eating unhealthy food, dairy products, allergic and junk food can trigger headaches. Try to include fresh and healthy foods in your diet as much as possible.
---
8.

Have some Caffeine
Drink something like tea, coffee, or anything with a little caffeine in it. It could help ease your headache pain. Caffeine improves mood, increases alertness, and makes you less drowsy which has a positive effect on headache symptoms. It also helps increase the effectiveness of common medications used to treat headaches, such as ibuprofen and acetaminophen. 
Note: Caffeine intake can also cause headaches if you regularly consume large amounts of it on a regular basis.
---
9.

Acupuncture
Acupuncture is the technique of traditional Chinese medicine that involves inserting thin needles into the specific skin points on the body to stimulate them. Studies have found this method to surely relieve headaches and stress at least for the short term. It is completely safe and tolerable. So, you can go for it in order to cope with a headache or migraine.
---
10.

Stay Hydrated
Inadequate hydration may be the underlying cause of a headache. Believe it or not, it is one of the common causes of headaches. Studies have shown that even slight dehydration may affect you negatively, it may change the way you think and feel and cause irritability, and if prolonged, it leads to headaches and migraines.
Drinking water in a sufficient amount has been proven to prevent headaches or reduce their severity within a few hours. In addition, focus on a water-rich diet to ensure you take proper water. You can eat water-based fruits and drink lots of juices.
---
11.

Exercise Regularly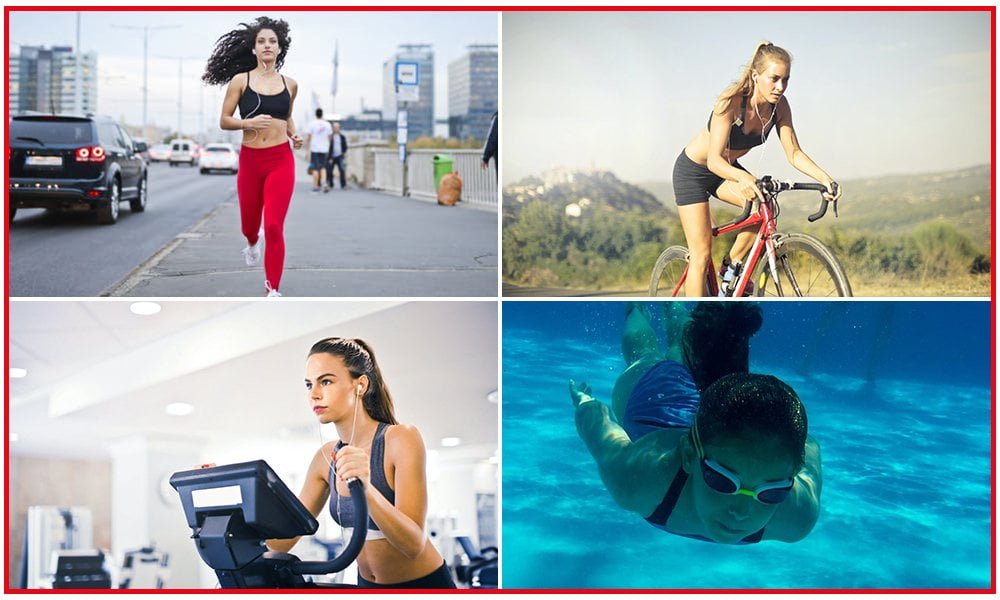 Exercising is one of the simplest and easiest ways to reduce headache intensity and frequency. 
Exercising not only helps you maintain your body fit, but it also has great mental health benefits. Just by doing physical activity, you can ease the pain of headaches and even lessen them.
---
12.

Magnesium Helps
Magnesium is an important mineral responsible for countless functions in the body like structural development of bones, blood sugar control, and nerve transmission. Magnesium has been proven to be a safe and effective remedy for headaches. Studies have shown that people with magnesium deficiency are more prone to get frequent migraine headaches, compared to those who don't.
You can take magnesium supplements. 600 mg of Oral Magnesium Citrate is the recommended dose per day and it helps reduce both the frequency and severity of migraine headaches. You can take magnesium in your diet as well. Foods like almonds, peanut butter, milk, and eggs are a rich source of magnesium.
---
---
13.

Basil Leaves
Basil is a strong-scented herb which is used for natural headache treatment, it has many health benefits. Put 3 or 4 fresh basil leaves in a cup of boiling water and let it simmer a little. Strain it and add a little honey and drink the tea. It is also a good option to chew some fresh basil leaves or inhale the steam after boiling basil in a pot of water. 
The oil of basil leaves works as a muscle relaxant and when massaged, helps get rid of headaches and tension.
---
14.

Flaxseeds
Flaxseeds are a rich source of Omega 3 fatty acids. Some headaches can be triggered by inflammation, which can be reduced by consuming omega-3 fatty acids. Many foods contain omega-3 fatty acids. Flaxseed is one of them. It can help provide relief in headaches. You can consume it as a home remedy in different forms such as oil, powdered or whole seeds. Flaxseed powder can be used in salad as well. 
Other forms of omega- 3 fatty acids include seafood such as fishes like salmon. Nuts and seeds also contain good amounts of omega-3 fatty acids.
---
15.

Herbal Tea
Herbal tea is a good way to add water to your diet while also enjoying the benefits of other natural compounds without any side-effects.
Herbal teas calm the mind and help you to relax. Some of the calming teas include herbs such as peppermint, chamomile, rose, and lavender. You can just boil these herbs with water and strain and drink the tea.
You can take the tea in the evening or before going to sleep.
---
16.

Essential Oils
Smelling some essential oils and experimenting with them also helps relieve the headache and tension. Essential oils have many therapeutic benefits and are widely used in aromatherapy. 
Inhaling some oils like lavender oil and peppermint oil has been shown to relieve the migraine pain and to help relax. You can also rub lavender oil on your temples. The smells of essential oils may bother some people so you need to experiment with different oils and find out the one that you feel relaxing.
---
17.

Vitamin E
Vitamin E may also play a role in reducing headaches and migraines. A study in 2015 of vitamin supplementation showed that vitamin E can help relieve the headache pain and migraine symptoms during menstrual migraines. This can be especially useful for women who experience migraines during their menstrual cycle, as vitamin E can help keep their hormones balanced and thus, prevent these symptoms. 
Foods rich in vitamin E include wheat germ oil, sunflower seeds, almonds, spinach, avocados, kiwifruit, shrimp, olive oil, and broccoli.
---
18.

Dim the Lights
Bright lights can cause migraine headaches. Some people who get headaches frequently become sensitive to light. Bright office lights or even the flickering light from a smartphone or laptop may make symptoms worse. If you're prone to them, It may help to rest in a dark or dimly lit room while recovering from a headache. You may also prefer using the "Filter Blue Light" feature on your smartphones if it helps. 
---
---
19.

Limit Alcohol consumption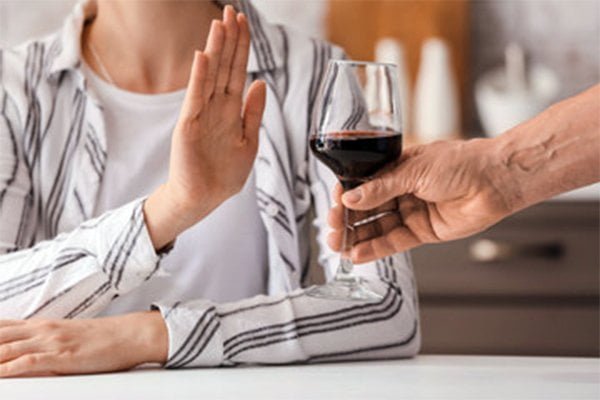 A headache is a very common side effect of a hangover. Some people do not respond well to drinking too much alcohol. Even with light drinking, alcohol intake by some people might lead to mild headache symptoms or might even make migraines worse. If you think you are one of those people for whom alcohol affects them in this way, you should try limiting your drinking and see if it changes or prevents your symptoms.
You may also be interested in reading The 13 Best Hangover Cures – How to Cure Hangover Fast!
---
Frequent headaches can be irritating. It may cause severe stress. The symptoms of migraines can negatively impact your life. Use of all these natural cures can relieve headache symptoms without the need to visit a doctor every time you get it. While all these tips are easy natural remedies with very low risk of side-effects, we strongly recommend visiting the doctor if the headache persists.