This article covers — How to Lose Face Fat? How to Lose Facial Fat? Face Fat Reduction.
Do you want to lose face fat? Well, you're not alone! Today, all of us wish to possess a well-chiselled and sculpted face. We want to drink the elixir of life and look young and fit forever. Combating the signs of ageing and rejuvenating our facial features are the reasons why we need to remove extra hung up fat from the face.
You can follow the tips mentioned below to get those toned facial muscles, well-defined jawline and cheekbones, absence of crow's feet etc, which you always dreamed of.
What is face fat? Before scraping it out we must know what exactly it is. The extra volume added to your face due to deposition of lipid, which makes it look puffy and chubby is called face fat.
What causes Facial Fat?
Fat usually gets over the face during the weight gain while it is getting over the entire body.
Some of the reasons which could be attributed for facial fat are enlisted below –
Smoking
Excessive Alcohol Consumption
Unhealthy Diet
Dehydration
Genetic reasons
Hormonal effect
Allergies
Making changes in the lifestyle is the most underrated but actually the most efficient way to create any powerful, positive change in ourselves. It can help one to reach the target of a healthy weight and maintain it. An overall healthy and fit body would obviously make the face slim and fit.
Enlisted below are few tried and tested ways through which you can achieve your face goals and lose fat on face. You are suggested to try working on all the attributes mentioned below to achieve the desirable, long-lasting result.
Tip 1.

Do Facial Exercises
While thinking about losing facial fat one can not ignore mentioning facial exercises in our to-do list. Working out for firm, tight and healthy facial muscles, has helped people tremendously in achieving their chiselled face target.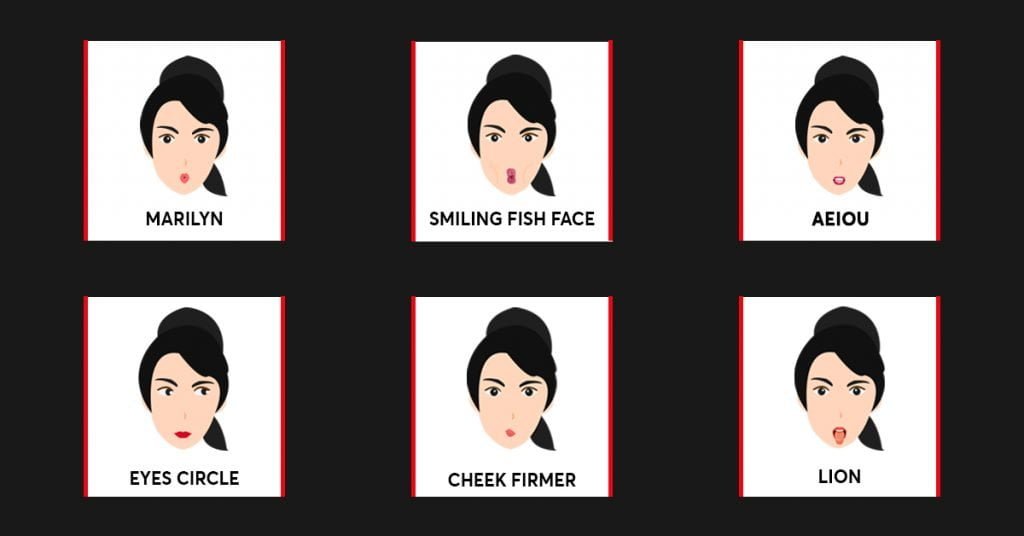 Go through the exercises mentioned in the linked page to harness best results – Facial Exercises: 13 Highly Effective Facial Exercises to Lose Face Fat.
Tip 2.

Do Cardio Exercises
Those physical activities which spike up our heart rate are known as cardio exercises. Its examples are running, biking, swimming, walking etc. Such activities promote a decrease in body weight by targeting the fats present in the entire body, including the face. These exercises are highly beneficial as proven by multiple studies on different groups of people.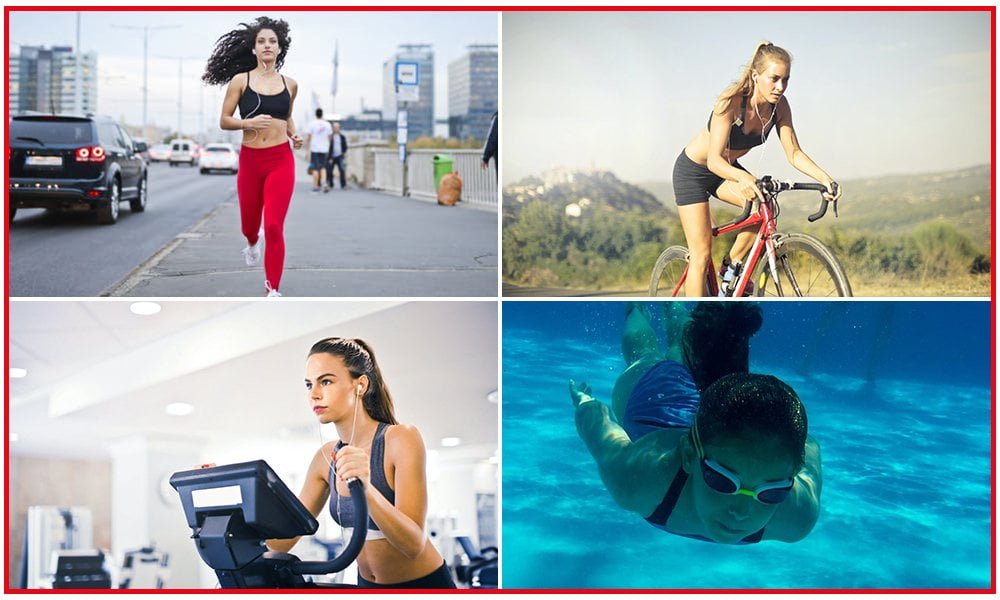 Among all the cardio exercises, running is the most efficient and easy to do. You can simply start with a comfortable pair of shoes. 300 minutes of running in a week are enough to keep a person fit.
Also, due to the very busy day to day schedule, people are finding High-Intensity Interval Training (HIIT) very adequate. HIIT involves performing short periods of high-intensity exercises with recovery periods of less intense ones, alternately until the person is fully exhausted. One must take the help of experts for the proper postures while exercising initially to avoid injuries.
Tip 3.

Take Laughter Therapy
Around 30 muscles of our face get involve when we laugh. What could be better than sculpting your face just by happily laughing for a while? Certain movements in facial muscles, which occur while laughing help in shedding out some extra fat. Each time you laugh, you get closer to your aim of achieving firmer and less chubby face.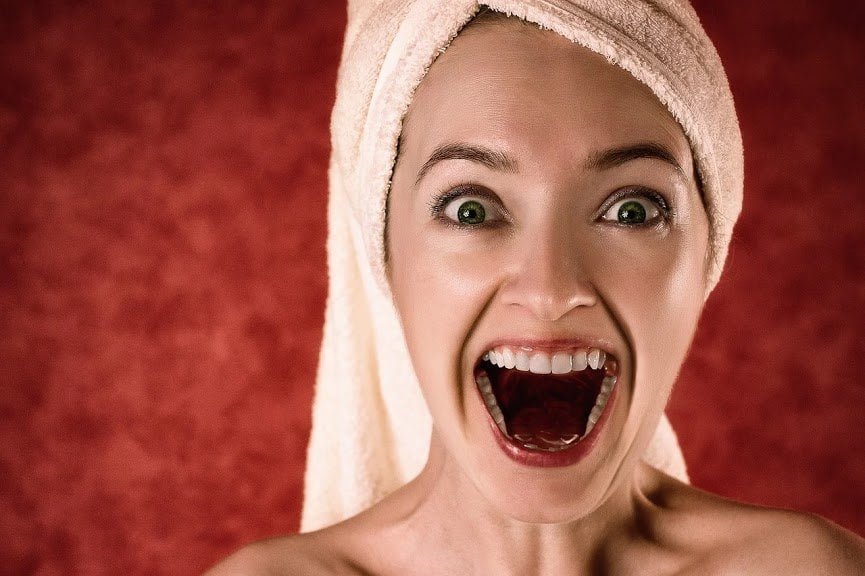 Stay happy, keep laughing!
Tip 4.

Follow Proper Sleeping Routine
Lethargy creeps in when we disturb our sleeping schedule. One should get a minimum of 8 hours of sleep every night.
Studies prove that lack of sleep leads to an increase in levels of cortisol in our body. Cortisol is a stress hormone, increased levels of which brings weight gain along with other side effects. It increases appetite and slowdowns the metabolism too.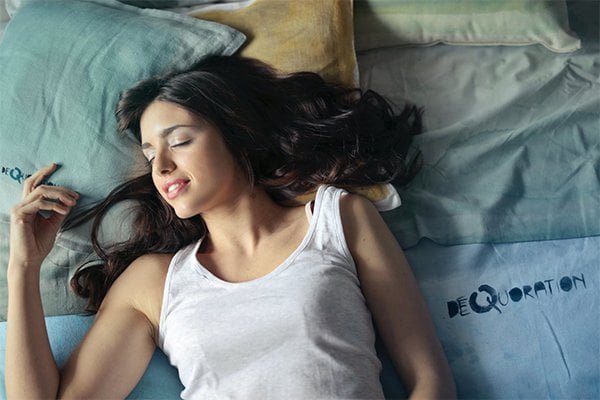 Other then cortisol, lack of sleep is found to contribute to lowering the levels of leptin hormone. This hormone leads to the feeling of fullness, lack of which makes one overeat and consequently gain weight.
When fat gets added in the entire body, the face becomes chubby too. So, remember the golden rule – never disturb the sleeping routine.
Tip 5.

Stay Hydrated
Drinking sufficient amount of water is crucial for the overall fitness and well-being of our body. It helps in losing weight and achieving facial and body goals.
Listed below are the reasons why we strongly recommend staying hydrated in the journey of losing face fat –
Decreases fluid retention which eventually prevents puffiness and bloating in the face.
Increases metabolism leading to faster weight loss.
Lowers the appetite and increases the feeling of fullness.
Drinking water before eating leads to lesser calorie intake.
Helps in lipolysis – break down of fats.
Removes toxins from the body and improves the texture and look of skin and hair.
Tip 6.

Reduce Alcohol Consumption
Multiple studies show the relationship between excessive alcohol intake and weight gain. Alcoholic drinks contain a large number of calories and almost no nutrients. Unchecked Alcohol consumption leads to dehydration of body too.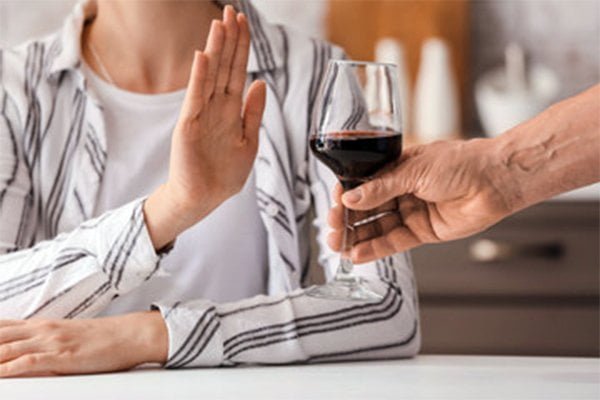 Although moderate drinking doesn't seem to contribute to body and facial fat, binge drinking certainly leads to bloated face and heavier body. 2 drinks per day for men and 1 drink per day for women is considered to be moderate.
If a slender face is your aim, then keep your drinks counted.
Tip 7.

Say no to Whites (Salt, Sugar, Rice)
A bit of avoidance may bring you the kind of face you always desired.
Limiting specifically the intake of salt, sugar and rice only may bring a humongous difference in your body and face. We shouldn't completely abandon eating them, but certainly should put a check on their relentless intake.
Cutting down these three whites-only minimises our empty calorie intake by huge proportions.
Tip 8.

Eat Healthy Diet
Eating nutrient-rich food and staying away from junk brings lots of positive results in our body including a reduction in unwanted fat from face. One should avoid processed food and refined carbohydrates as much as possible. They contain lots of calories and very less amount of useful nutrients. Eating fresh and nutrient-rich food keeps your body healthy without increasing fat in it.
A healthy diet combined with proper workout and facial exercise may work wonders on you.
Tip 9.

Do Makeup
For giving a quick slim look to your face, what could prove more helpful than some appropriate makeup tips. Your face is like a blank canvas. You can use the proper makeup materials and methods to make it look whatever the way you want it to be.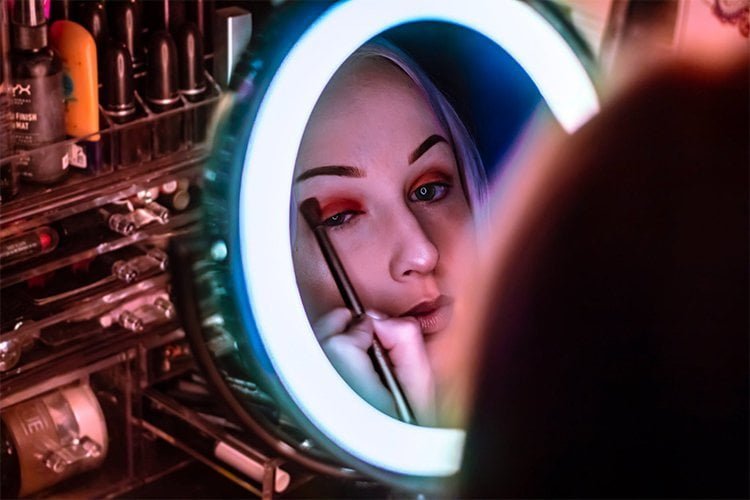 Given below are some useful tips for that purpose:
Emphasize more on the eyes.
Use contouring methods to give chiselled look to your face.
Choose the right hairstyle. The one which covers the face a bit makes it look slimmer.
Use highlighter on the middle of your nose and under your eyes.
Use bronzer which is two shades darker than your skin tone.
Tip 10.

Go for Facial Surgery
Facial surgery is the least suggested method of losing face fat. Still, if you want to go for it, be very careful with the procedures.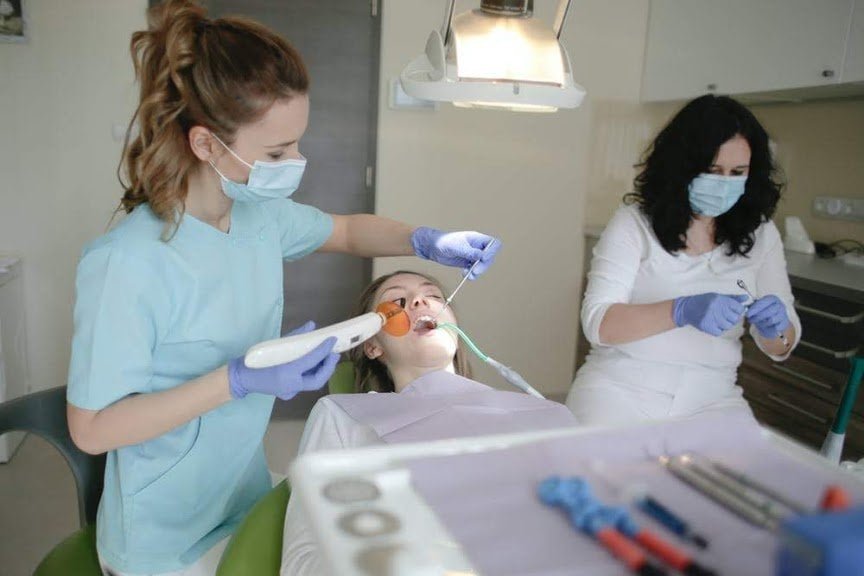 Given below are some facial surgery methods which are used widely by people worldwide to cut down face fat –
Buccal Fat Removal – In this method, buccal fat pad tissues are removed proportionally for the reduction of chubbiness of cheeks.
Liposuction – This method involves suction techniques to cut down fat from specific areas and contour them.
Injections – Different injections are used to scrap out fat from different parts of the face.
Botox – This method reduces the appearance of wrinkles and makes one look younger.
Honest efforts in making positive changes in yourself and the right amount of dedication are the keys to the door which directs you towards your body and face goals. You may reach out a gym specialist or a physicist if you want more focused help for your specific facial aim.
Cosmetic surgeries are discouraged as they may make one look a bit unnatural. Think hard before going for it.
At the end of the day, nothing matches up with being positive about what you are born with and staying confident about it.
---
FAQs
Frequently Asked Questions on How to Lose Face Fat?
---
1. What is the cause of face fat?
Answer: Face fat usually comes up along with overall weight gain. A bad lifestyle and lack of proper workout may lead someone in this situation.
---
2. What foods make your face fat?
Answer: One should avoid processed food and refined carbohydrates as much as possible. They contain lots of calories and very less amount of useful nutrients. Eating fresh and nutrient-rich food keeps your body healthy without increasing fat in your body.
---
3. What is a moon face?
Answer: When the face develops a round appearance due to deposition of fat on the sides, it is called a moon face. It is a medical sign.
---
4. What are some best Facial Exercises?
Answer: Marilyn, Cheek Firmer, Lion, Smiling Fish, Jaw flex are some of the best proven facial exercises. Follow 13 Highly Effective Facial Exercises to know more about them.
---
5. What causes a double chin?
Answer: There could be multiple reasons responsible for a double chin. For example:
Genetic Reasons
Excess Fat
Poor Postures
Ageing
Wrong Exercises etc.
---
You may also be interested in 13 Highly Effective Facial Exercises to Lose Face Fat.
You may also be interested in Home Remedies for Dandruff – 13 Ways to Get Dandruff free Hair