Of course, you might have had a great time last night but the next morning may seem to be quite unusual. You may find yourself waking up to an unbearable headache and start feeling the hangover in full swing. A Hangover is your body's ultimate reaction to drinking too much alcohol. All you need at that time is a solution on How to Cure a Hangover. You have made your way to the right place as we have gathered some of the best ways on how to cure a hangover. Starting from the traditional home remedies to the scientifically approved tricks we have got all your needs covered. Remember you are not alone in this one. We got your back.
You may also be interested in 19 Highly Effective Natural Remedies for Headaches and Migraines.
Few common symptoms of a hangover include nausea, headache, fatigue, and a parched mouth. Experiencing these symptoms indicates that you've got a serious hangover. Here in this article, we have gathered the 13 Best Hangover Cures to ease your pain and to make you feel instantly relieved from several symptoms. Try implementing these ideas the next morning when you find yourself shaking or fighting for relief –
---
13 Best Hangover Cures —
---
1.

Drink Plenty of Water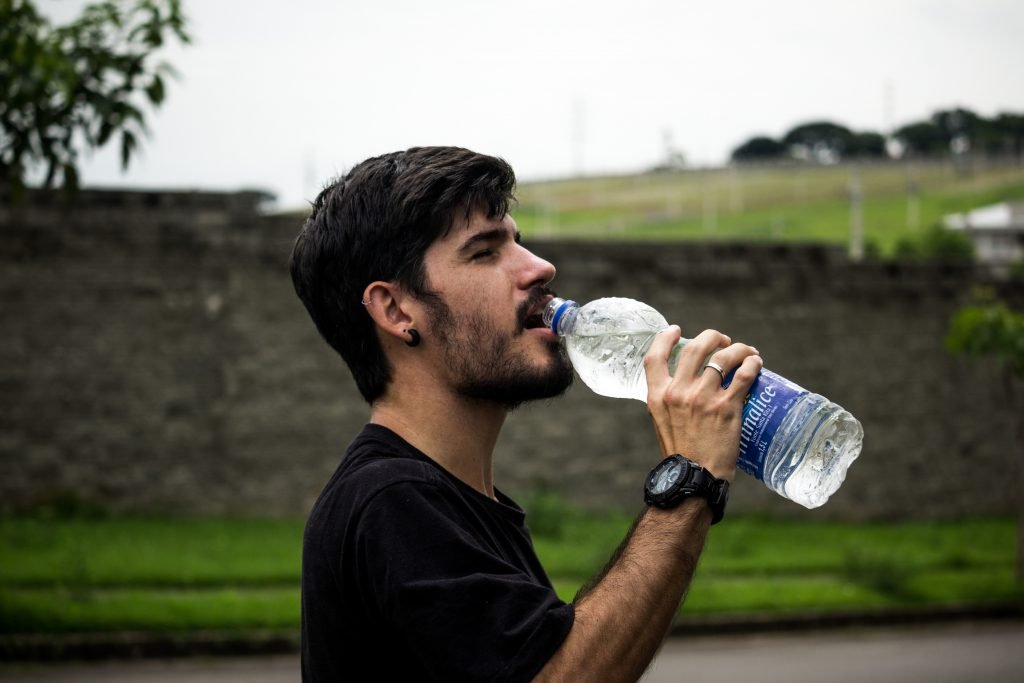 One of the most effective ways to prevent or reduce a hangover is by drinking plenty of water. It eases the symptoms and re-hydrates the body. By consuming alcohol you are on your way to dehydrate yourself because alcohol holds diuretics that increase the amount of urine an individual passes.
The lack of fluid in your body results in dehydration and electrolyte imbalances which may lead to a hangover. Studies suggest that you should stay well hydrated throughout the day by drinking a glass of water even between your alcoholic drinks and make sure to re-hydrate yourself before going to bed. If you still wake up the next day with a hangover then make sure to drink as much water as you can. Remember that even the little sips of water count so make sure that you re-hydrate yourself throughout the day to maintain the balance of the fluids in your body.
---
2.

Get a Sound Sleep
The best option is to get a good amount of sleep. It will help your body to recover from several symptoms and ease your difficulties. According to the National Sleep Foundation, it is found that alcohol disrupts the circadian rhythm that prevents you from falling into a deep and sound sleep. This condition makes the situation even worse as your body needs some healing time to recover. Profound sleep is considered as the best hangover cures and studies have also found that poor sleep is directly linked to depression, anxiety, irritability, and alcohol exacerbates these effects. According to several studies, it has also been found that hangover affects the daily activities that an individual performs such as driving or working which is a result of lack of concentration. On the other hand, sleep is considered as the best restorative remedy for any individual after a drinking session.
---
3.

Eat a Good Breakfast
There is a chance that your blood sugar levels might drop low as alcohol causes an increase in lactic acid levels in your body which significantly results in the dropping of your blood sugar levels. This breaking down process also contributes towards a hangover and by having proper breakfast in the morning you can very well relieve the discomfort. Partially, this is because having a good nutritive meal in the morning helps to regulate the blood sugar levels which results in improving some of the symptoms of a hangover. Some of the nutritious foods that help to get over a hangover include food containing carbohydrates, vitamins, proteins, and healthful fats as they are considered vital in the recovery process of your body. Avoid oily or spicy items at breakfast.
---
4.

Drink Tea or Coffee
Coffee is not a bad option if you're looking to improve your hangover fatigue as coffee acts as a stimulant in your body and is known to improve the condition of fatigue that comes up with a hangover. Studies have found that the antioxidants present in Coffee, Green tea, and Black tea work on reducing the adverse effects and symptoms of alcohol consumption. We suggest you have a cup of coffee or tea after a night of heavy drinking as it may fight the inflammation from a hangover. However, if you're not feeling like having it, then do avoid otherwise it may lead to vomiting.
---
5.

Try Bananas
One of the many adverse effects of consuming alcohol is the loss of electrolytes like sodium and potassium from your body. Bananas are quite rich in potassium and can significantly help in restoring your body's current state. Studies have also found that bananas contain 12% of the daily value nutrient required by our body to stay healthy. Overall eating a banana before or after drinking alcohol will help in slowing down the process of alcohol absorption in your bloodstream which will eventually result in preventing several hangover symptoms.
---
6.

Eat Eggs
The best possible way to improve your hangover symptoms is to eat cysteine-rich eggs as it is involved in the production of an antioxidant known as Glutathione. To be specific alcohol also disrupts and decreases the Glutathione levels in the body. It becomes quite difficult to break down the toxic byproducts of alcohol metabolism without the presence of glutathione. Eggs are known to help the liver in digesting alcohol that results in staving off the effects of a hangover and easing your body condition.
---
7.

Drink other fluids
Drinking certain other fermented and electrolyte-rich drinks such as Kombucha, Orange juice, Coconut water, Tomato Juice, etc will help you in generating the lost nutrients. They are very rich in minerals and antioxidants. Also, you might have lost a lot of electrolytes during the process of passing more amount of urination due to the presence of a diuretic in alcohol and as a result, you will experience nausea, dizziness, and cramping. These electrolyte-rich drinks can restore the electrolyte imbalance and ease your hangover symptoms.
---
---
8.

Honey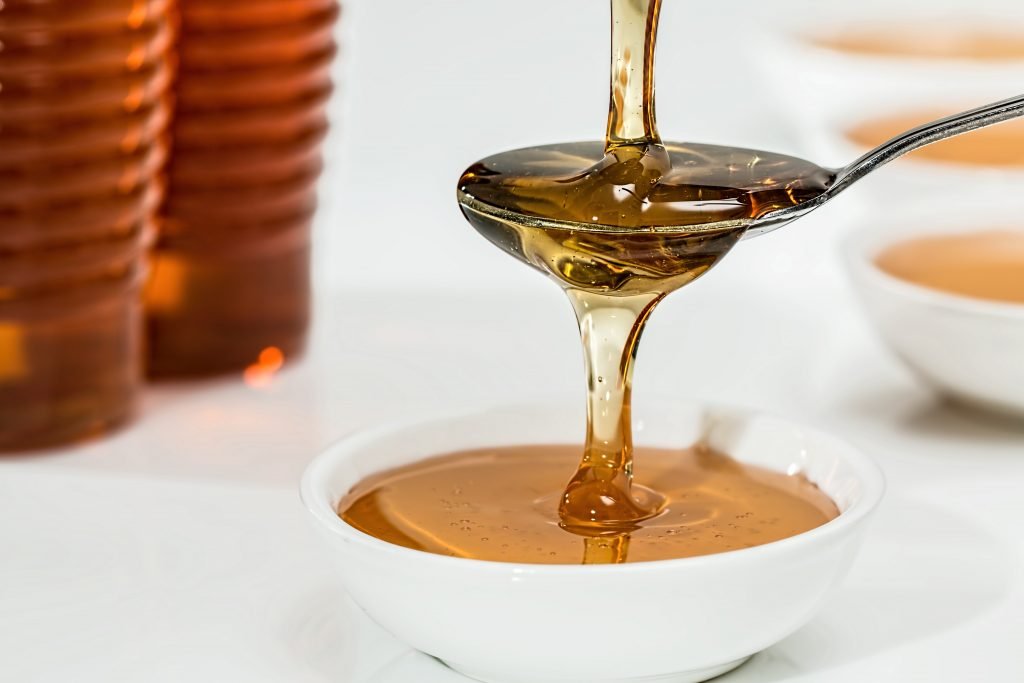 According to several studies it has been found that honey eliminates the risk of alcohol absorption in your bloodstream and increases the rate of alcohol elimination by 32.4%. Honey due to its high fructose content is known to eliminate the hangover symptoms. Studies have also found that fructose helps in getting rid of alcohol more quickly and effectively. There are several studies with different outcomes which suggests that honey and other fructose-rich foods are known to benefit and initially work on making you feel better after a high drinking session.
---
9.

Try Ginger to Ease Nausea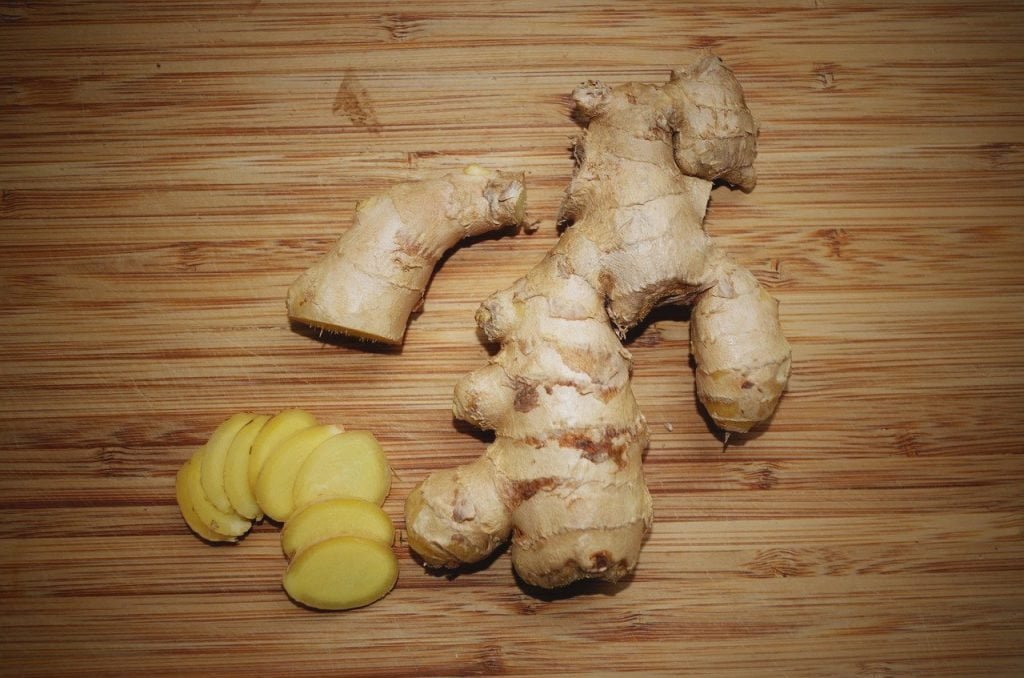 Nausea is known as the most common symptom of a hangover and several studies have concluded that ginger is supposedly the best natural remedy to treat nausea and soothe an upset stomach. Ginger holds certain chemical compounds that are known to ease stomach pain and aid digestion. You can try ginger in many different ways to ease nausea. You may brew some ginger tea or mix fresh ginger into a smoothie. The results will be astonishing as it will eliminate the credentials of alcohol irritating the lining of the stomach.
---
10.

Eat Vitamin B, C, and Antioxidants
Vitamin B plays a vital role in keeping the nervous system and the immune system well. According to a study carried out in the European Journal of Clinical Nutrition the consumption of alcohol ultimately affects Vitamin B which is responsible for energy distribution and proper brain functioning of the body. Loss of vitamin B could result in feelings of fatigue and low energy levels so it is preferred to eat eggs, avocados, nuts, and other fruit items rich in vitamin B. Vitamin C is equally important to recover from a hangover. So load yourself with fruits and vegetables rich in vitamin C also such as Broccoli, oranges, kiwis, strawberries, and red bell peppers as these products will protect you from opening up to several alcohol-related illnesses.
Another way to reduce the negative effects of drinking alcohol is by eating foods that are high in antioxidants which include Spinach, Carrots, berries, cherries, dark chocolate, and grapes. These are known to eliminate the free radicals that are produced by oxidative stress which is a result of drinking alcohol. The oxidative stress may lead to many different health conditions involving cancers and heart diseases. So it is beneficial for you to consume these products as they will ease your hangover and protect you from several other negative aspects.
---
11.

Take a Shower
Many studies believe and act on the fact that taking a shower the next morning after a hangover will eventually freshen you up and wake up all your senses. So we suggest you take as much rest as possible and then start your day by taking a shower. Depending upon your need you can switch between hot or cold water as both of them are equally effective.
---
12.

Do Some Exercises
Here you might be scratching your head wondering how you will perform any sort of physical activity when even standing properly has become an initial challenge for you. Well, there is no need to panic because here we are talking about some basic exercises like a short walk in the morning along with the fresh air or just sitting outside and working on your breath. Try to empty your mind and find peace below the beautiful sunshine as it can do wonders and is known to have wonderful restorative powers. Exercising will eventually help you in restoring your body and mind. It will also increase your metabolism which will help your body in getting rid of the toxins produced by alcohol in your body as quickly as possible.
---
13.

Medications
Although it is the last thing that we recommend, medications may help in tackling several symptoms of a hangover. Aspirin, Ibuprofen, and Naproxen are found to be the most effective to relieve pains and aches as they tend to reduce the inflammation caused by alcohol in the body.
You should take proper note of the fact that excessive use of these drugs may lead to stomach irritation. It is advised by the doctors that these drugs should not be taken on an empty stomach. Certain other medications include Antacids and Acetaminophen. Antacids work on relieving the upset stomach by reducing indigestion, heartburn, and nausea caused by excessive drinking. It is advised to avoid medications containing Acetaminophen as the body is more susceptible to its toxic effects and this can lead to liver damage in severe cases. It is highly advised to use anti-inflammatories such as naproxen and ibuprofen to overcome hangover and instantly relieve pain.
---
These are the 13 best ways on How to get over a hangover as it holds all sorts of required information starting from natural home remedies to certain other kinds of medication along with the studies carried out through various platforms. Still, the best way to prevent a hangover is to avoid excess alcohol, and even if you find yourself in that position we assure you these 13 methods will get you back to normal in no time.
You may also be interested in 19 Highly Effective Natural Remedies for Headaches and Migraines.
You may also be interested in reading Natural Remedies for Cough: 11 Proven and Highly Effective Ways.